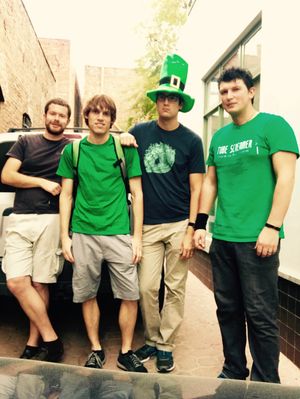 It's been about 1000 degrees in Pasadena for the last week. So we've been hiding away in the garage - just drinking and jamming. As a result, we'll have some new songs to play on the October 4th gig, for which we are stoked.
To our great dismay however, our brother Chris Rollins will be moving to Alaska immediately after the gig. So make sure to come out and sponsor his IPAs.
We continue to be in denial at the prospect of him leaving us for glaciers.